Asia's war on diabetes aims to save lives – and limbs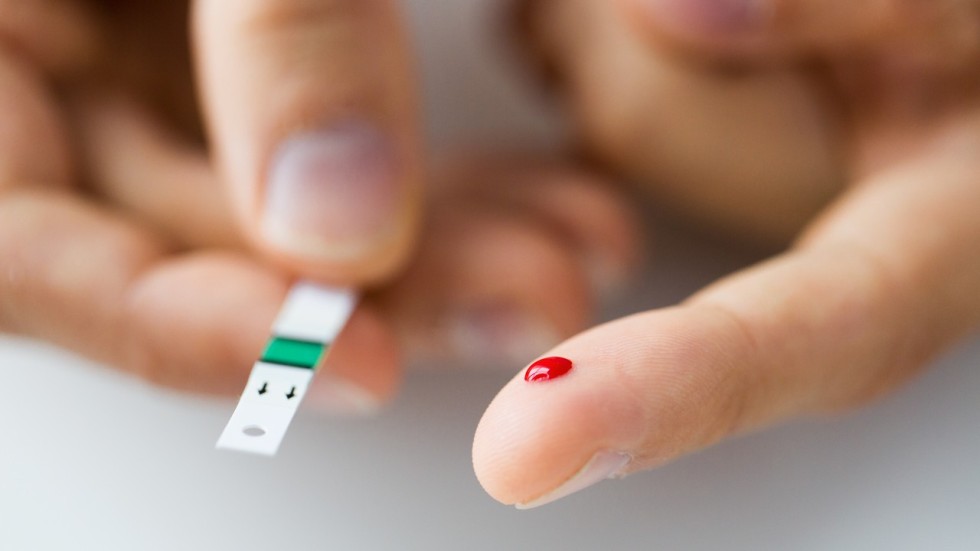 It's estimated that one in eight Singaporeans have diabetes, compared to one in 10 Hong Kongers, and experts say those numbers will continue to rise; Lion City focuses on prevention, starting in childhood.
Just six months before, the 57-year-old had been given a clean bill of health during a routine check-up. Diabetes had set in quickly, with his blood-sugar level (tested while fasting) shooting up to what Soliano describes as a "crazy" reading of 18.5 millimoles per litre; normal levels are between three and six mmol/L.
Type 1 diabetics either produce too little or no insulin, a hormone that allows your body to use glucose for energy or storage, and helps to regulate blood sugar levels. Type 2 diabetics are resistant to the insulin they produce.
The doctor told him such a sudden onset of diabetes was unusual and alarming – and he wanted him to start daily insulin injections. "Hold on. Slow down. Let me see what else I can do first," Soliano told the doctor.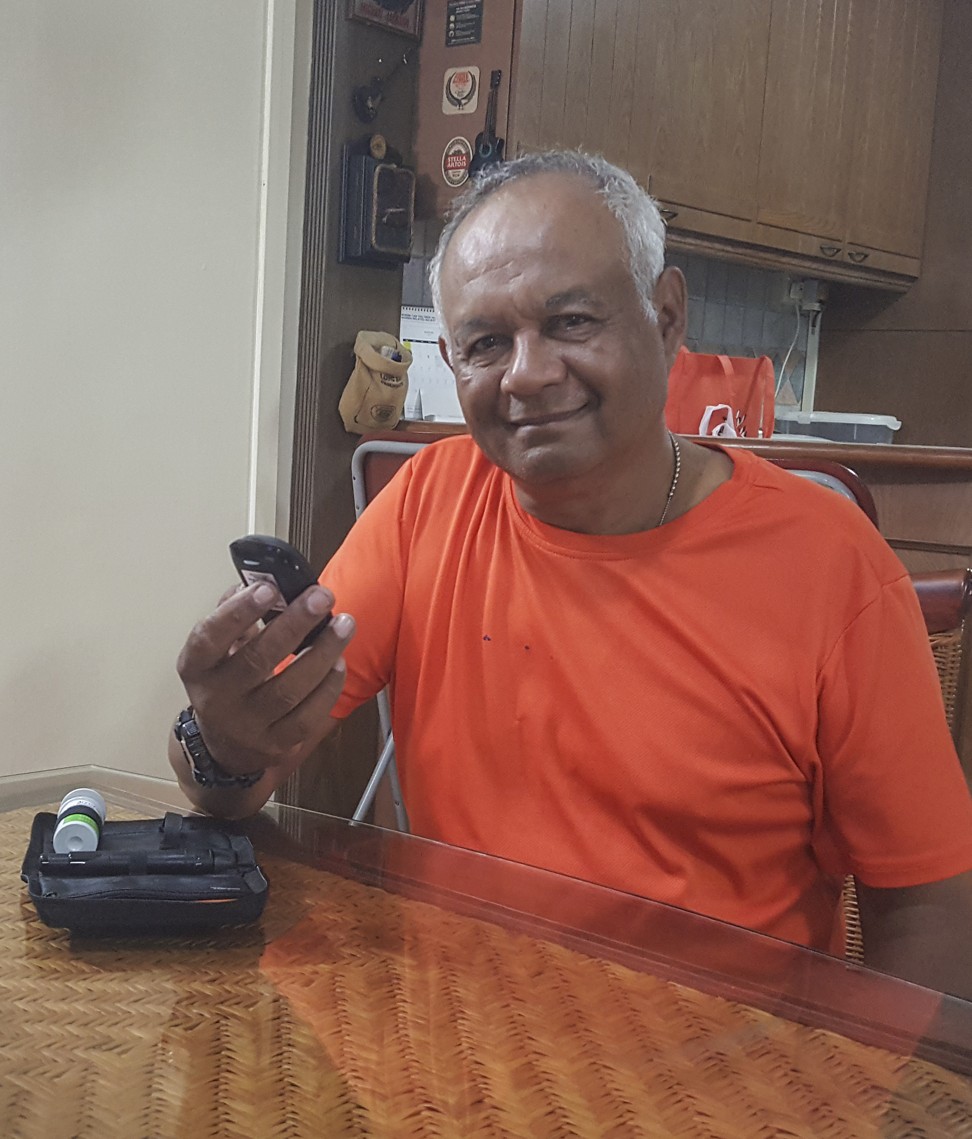 While both places have stepped up campaigns to educate citizens on diabetes prevention measures, Singapore has greater impetus: to save lives – and limbs.
Health Minister Gan Kim Yong declared a "war on diabetes" in 2016, when he told parliament that "four Singaporeans a day lose a limb or appendage due to diabetic-related complications". That is one of the highest rates of lower extremity amputation in the world. What's more, one in five people who lose a lower limb die within a year due to complications, a decade-long study of more than 2,000 patients from Tan Tock Seng Hospital found last year.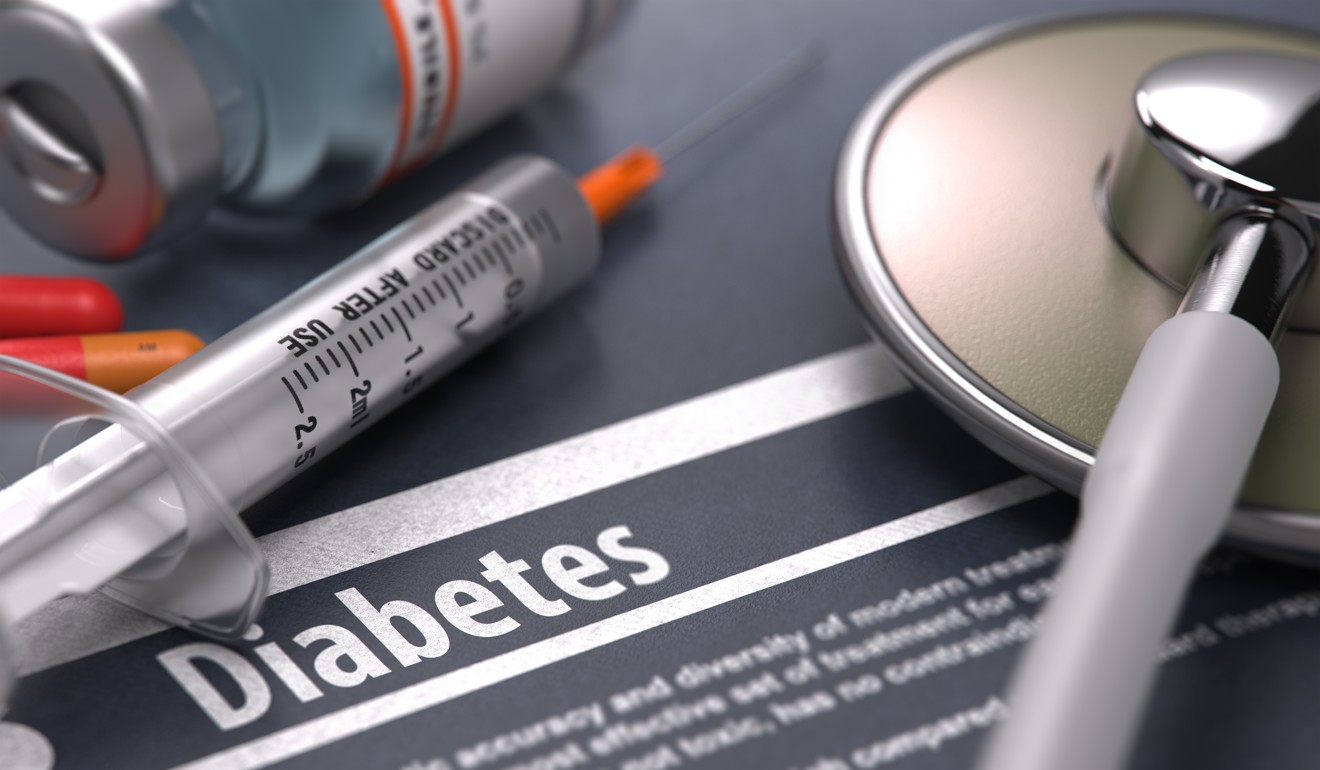 Professor Chia Kee Seng, a member of Singapore's Diabetes Prevention and Care Taskforce that was set up to help win the diabetes war, says a rapidly ageing population and the rise in obesity among the younger demographic are the prime drivers of spiralling diabetes rates. Chia is also Dean of the National University of Singapore's Saw Swee Hock School of Public Health, and says it projects one million diabetics in Singapore by 2050.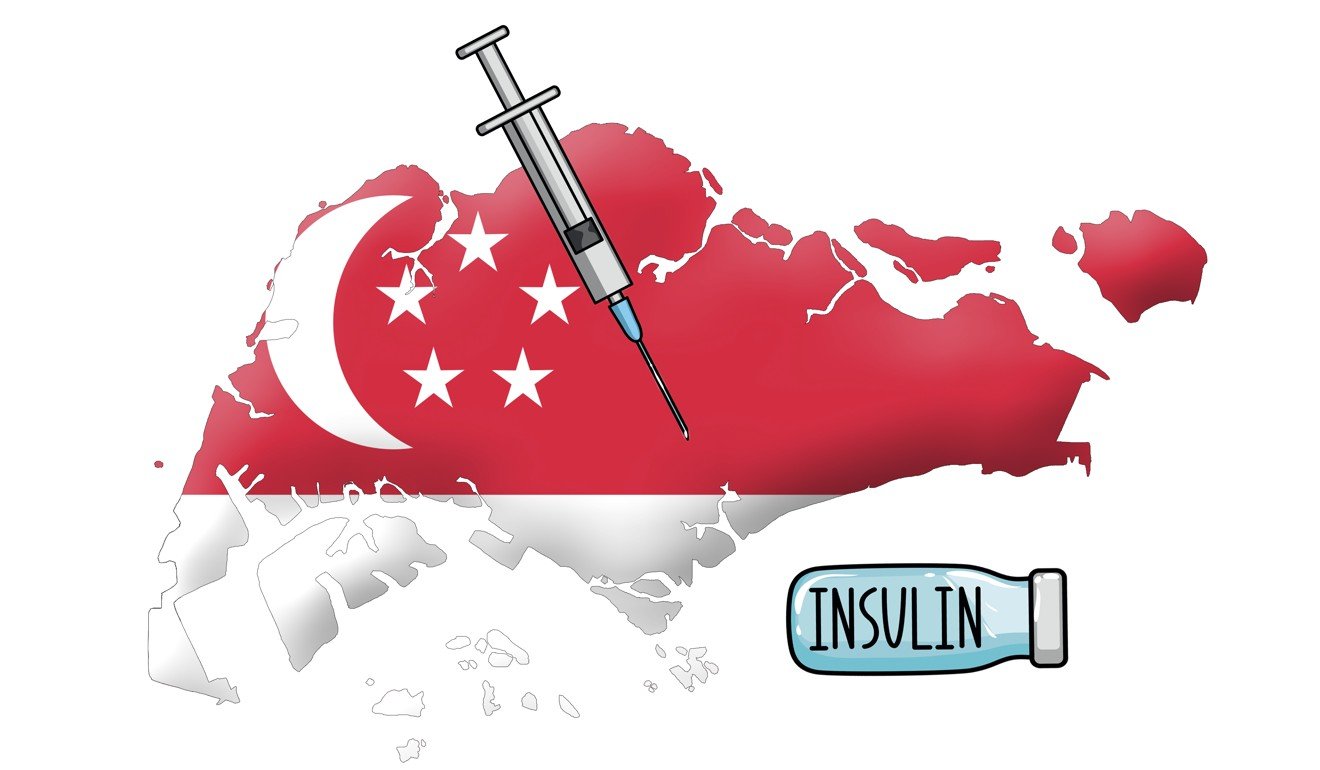 While some Asians may not look obese and have body mass index levels which are lower than their Caucasian counterparts, they have fat stored around their internal organs, Chia says. In Singapore, he says six in 10 ethnic Indians and five in 10 ethnic Malays that are over the age of 60 are estimated to have diabetes. In comparison, only 2.5 in 10 of their Chinese counterparts have the disease.
There has been a shift of emphasis to prevention, rather than management, and the good news is public awareness has risen very remarkably.
This is key to the difference between the diabetes rates in Singapore and Hong Kong, "as 95 per cent of residents in Hong Kong are Han Chinese," notes Andrea Luk, an associate professor in the Chinese University of Hong Kong's Department of Medicine and Therapeutics' Endocrinology division.
"From clinical experience, amputation is very uncommon in our [Hong Kong] population," Luk says. "Our patients have a high incidence of diabetic kidney disease, and close to half of new referrals for renal dialysis are related to diabetes."
In Singapore, the aim is to get everyone from an early age to make healthy living their goal. The health ministry adopted a three-pronged approach, starting with a high-profile public education campaign targeting people from different age groups. Its key messages are to slash sugar intake, to eat less and to move more. The campaign included a video, titled Kungfu Fighter, Hidden Sugar, that went viral after its release just before Lunar New Year, and a diabetes prevention mobile app. The government also launched cheap or even free screening to identify diabetics early, and now offers more ways to support diabetics in managing their disease.
"There has been a shift of emphasis to prevention, rather than management, and the good news is public awareness has risen remarkably," Chia says. Still he predicts the diabetes battle will play out over decades, rather than years.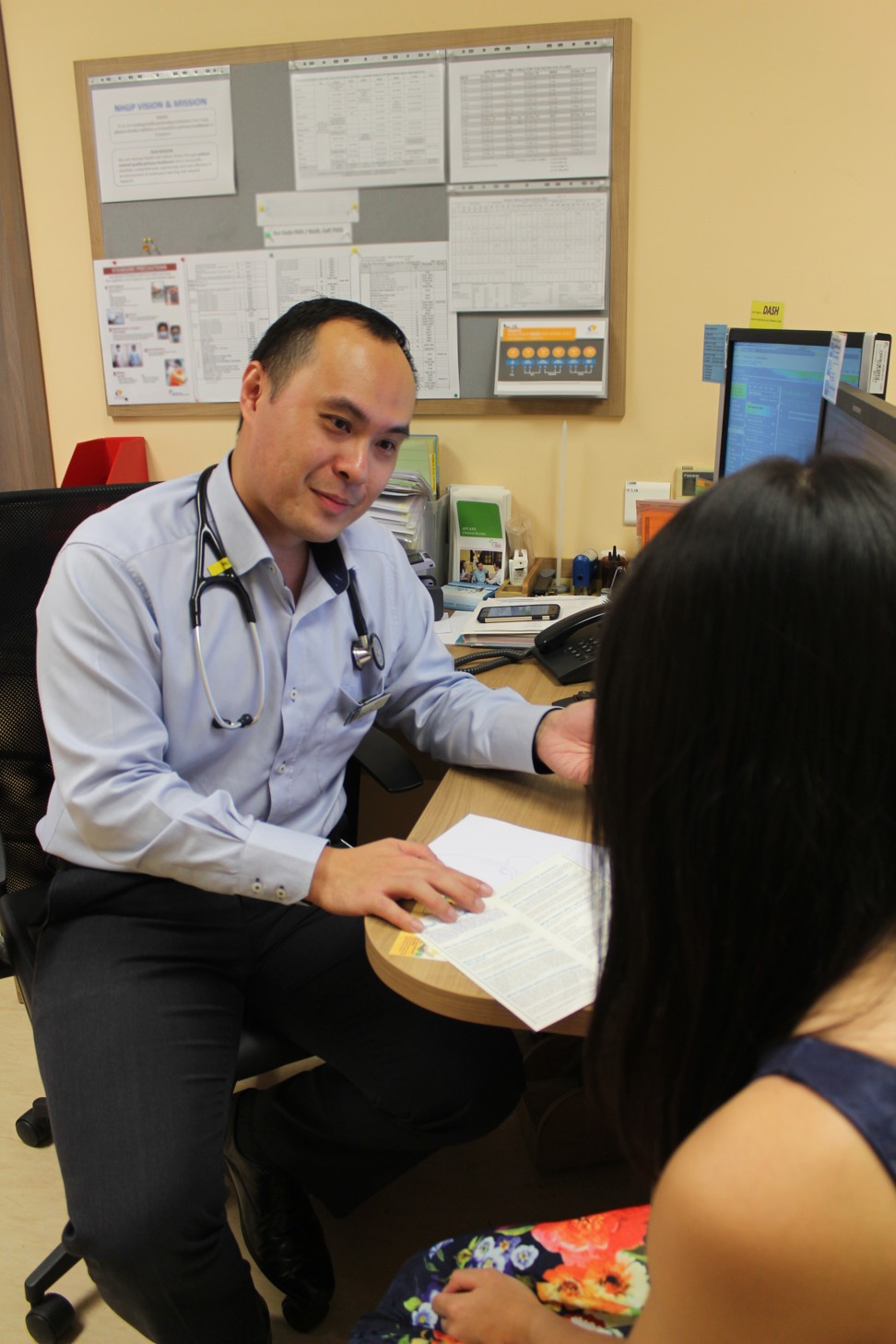 Singapore's 18 residential community polyclinics are on the front line of the diabetes battle. David Ng, the head family physician and consultant at the Toa Payoh Polyclinic, says they typically discover that patients have diabetes when they screen them for some other medical complaint.
"We aim to have a good ongoing relationship between patients and our team," Ng says. That team consists of doctors and nurses, who are trained in counselling and diabetes management, and dietitians, social workers and psychologists, who help diabetics with issues such as challenging financial circumstances or depression.
This multidisciplinary approach seems to be paying off and Ng reports that they "have success stories every day".
Soliano's is one of them. A good support system is a mighty weapon, as is a patient's commitment to fighting. He has both. His wife Magdeline stepped up when he was in early denial. "She is my silent inspiration. She brought me around, nursed me back to health and walked the rough road to my success," he says.
Soliano weighed 86kg when he was diagnosed in March this year. The doctor gave him a target of 68kg to achieve his ideal body mass. He adopted a strategy of "discipline, corrective action and recovery" and drew on 33 years as an army instructor to help him stick to a strict diet
He began taking his coffee black, instead of the sugary "three in one" which he used to have with an additional two teaspoons of sweetened condensed milk. "I have a sweet tooth and could eat 13 scoops of ice cream or 60 sticks of satay all by myself. Now if someone is having ice cream, I just smile and sip my glass of water," he laughs.
He shed 15kg in two months, his blood sugar levels returned to normal, and he is now being weaned off his oral medication. Blood tests in July showed good thyroid, kidney and liver functions. "All are normal," he beams, "because I am very disciplined."
Those like Soliano with the resolve and motivation to make life changes can win the battle. "If you really love your family, show them by looking after yourself. Exercise and eat in moderation. Why let them worry about you?" he says.